In a letter sent last week to Connecticut Senator, Richard Blumenthal, Cost Management Services's managing partner, Brian Kelly has called for the Work Opportunity Tax Credit (WOTC) to be made permanent.
WOTC is typically renewed every few years. However, was recently threatened by tax reform legislation. According to Politico: "The Work Opportunity Tax Credit is one of dozens of small programs on the chopping block in the GOP tax plan—and whose upset beneficiaries are making tax reform a political minefield. "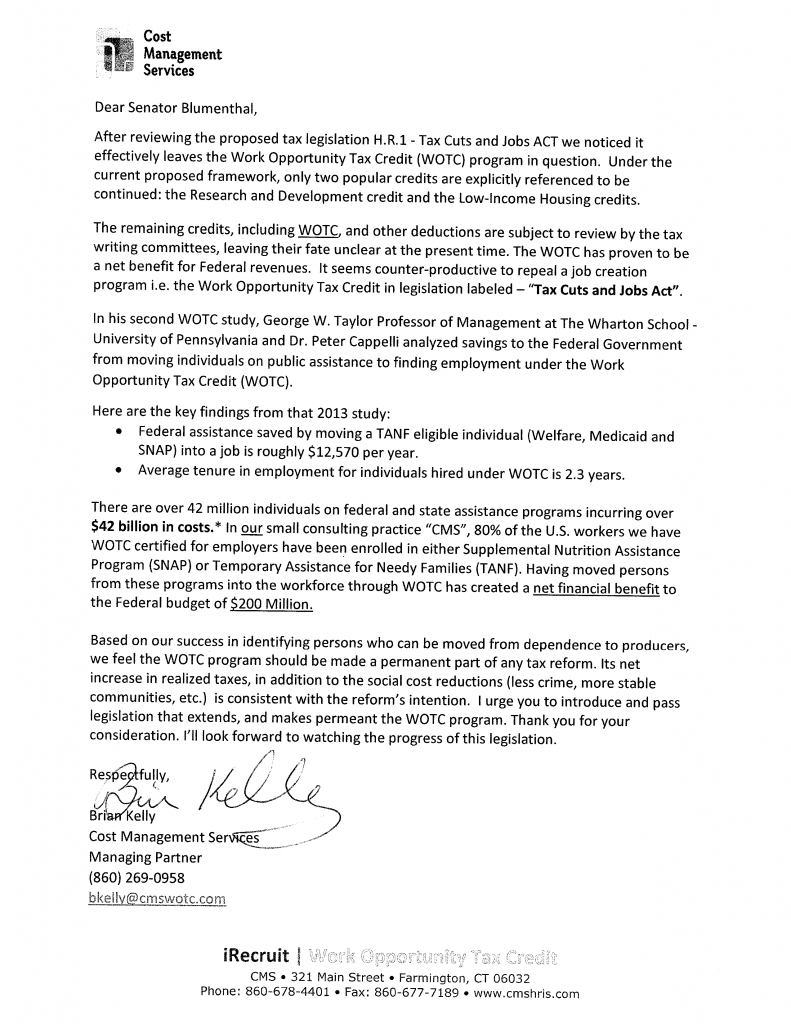 We encourage all customers, partners and WOTC consultants to contact your legislators about this issue. WOTC is a valuable tax credit to employers.
CMS has been providing WOTC administration services for  companies since 1997, and has helped employers save millions of dollars. For more information on our Work Opportunity Tax Credit Administration services, please visit our WOTC website: www.CMSwotc.com