COST MANAGEMENT SERVICES
CMS - Sage HRMS is a Sage certified Business Partner, providing Sage HRMS software solutions to the North East. CMS has been providing Sage HRMS (Human Resource Management Systems), Recruiting, Payroll, Benefits Enrollment, Training, Time and Attendance, Employee Self Service, and Work Opportunity Tax Credits solutions since 1997. Call CMS Today For a Free Assessment of Your HR & Payroll Software Needs at 1-800-517-9099.
HR & Payroll Software
Sage HRMS contains all the essentials you need for efficient and reliable human resource management software. The robust, underlying database acts as your single point of truth. The solution contains comprehensive benefits administration, and addresses all of your compliance reporting needs, time-off and absence tracking, and powerful import and export functions. The intuitive user interface gives you quick access to the information and is built with your daily tasks and processes in mind. The sophisticated, multi-level security options let you control who can access or view information.
Go to iRecruit, Applicant Tracking & Onboarding
iRecruit, Applicant Tracking & Onboarding
iRecruit developed by CMS, is a cloud-based online recruiting, applicant tracking and onboarding system. iRecruit includes resume parsing, job board publishing, and the ability to easily track and report on all your applicants. iRecruit is easy to setup, easy to use, comprehensive and flexible – completely paperless recruiting solution, that integrates with Sage HRMS.
Go to Employment Tax Credits
Employment Tax Credits
Work Opportunity Tax Credit Program or "WOTC" was enacted to promote the hiring of individuals from target groups. Based on CMS' experience 10-15% of the workforce is eligible for the employment tax credits with an average tax credit of $2,400. The savings can be significant.
We Know More
Our goal is to make you successful.
CMS is an expert in Sage HRMS consulting. We have been working with Sage customers since 1997. We excel at integration between different software products.
CMS also offers ACA support and consulting.
iRecruit, applicant tracking software and electronic onboarding was developed in-house, and offers the best available integration to Sage Abra and Sage HRMS
CMS also finds you money in your new hires with employment tax credits. 10-15% of New Hires may qualify, Ask us.
Call now to speak with CMS 800-517-9099.
Sage HRMS Installation and Support

Support and advice in the HR arena.

Setup and support of iRecruit for both applicant tracking and onboarding

Save money on new hires by taking advantage
Latest news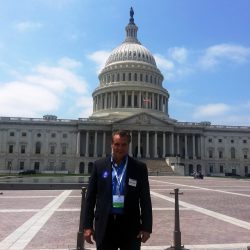 This week CMS is celebrating our 20th anniversary in business. Cost Management Services was started by Brian Kelly in 1997. Since then Brian has been dedicated to the Human Resources software industry, becoming a Best Software (now Sage) partner in the late 1990s, and by providing WOTC Tax Credits since the 1990s. In the mid-2000s Read more about CMS Celebrates 20th Anniversary[…]
March 2017 CMS Newsletter, click on image below to view content.
Previous
Next