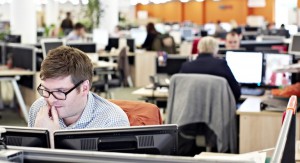 Your employees are an essential ingredient of your organization's success and the most important source of future innovation and growth. Learn the top benefits of a time and attendance system and the positive effect automating your time and attendance process can have on your organization.
In this webcast you'll learn how an automated time and attendance tracking software can help HR and payroll professionals improve payroll accuracy, save money, boost morale, and become more efficient overall.
Learn more during this live presentation hosted by Sage.
Wednesday, September 28th 2016 3:00 PM EST