Request Information Contact CMS today at 800-517-9099 to set up a complimentary professional HR consultation (valued at $200), or contact us below to ask about our Sage Human Resources Management Solutions.
Sage HRMS solutions provide all you need for efficient and reliable human resource management.
Sage HRMS is an industry-leading, customizable solution that enables you to decisively meet and respond to HR management challenges. With integrated payroll, benefits, recruiting, employee self-service, and analytics capabilities, Sage HRMS helps you to maximize every dollar you invest in employees. We call this the Return on Employee Investment.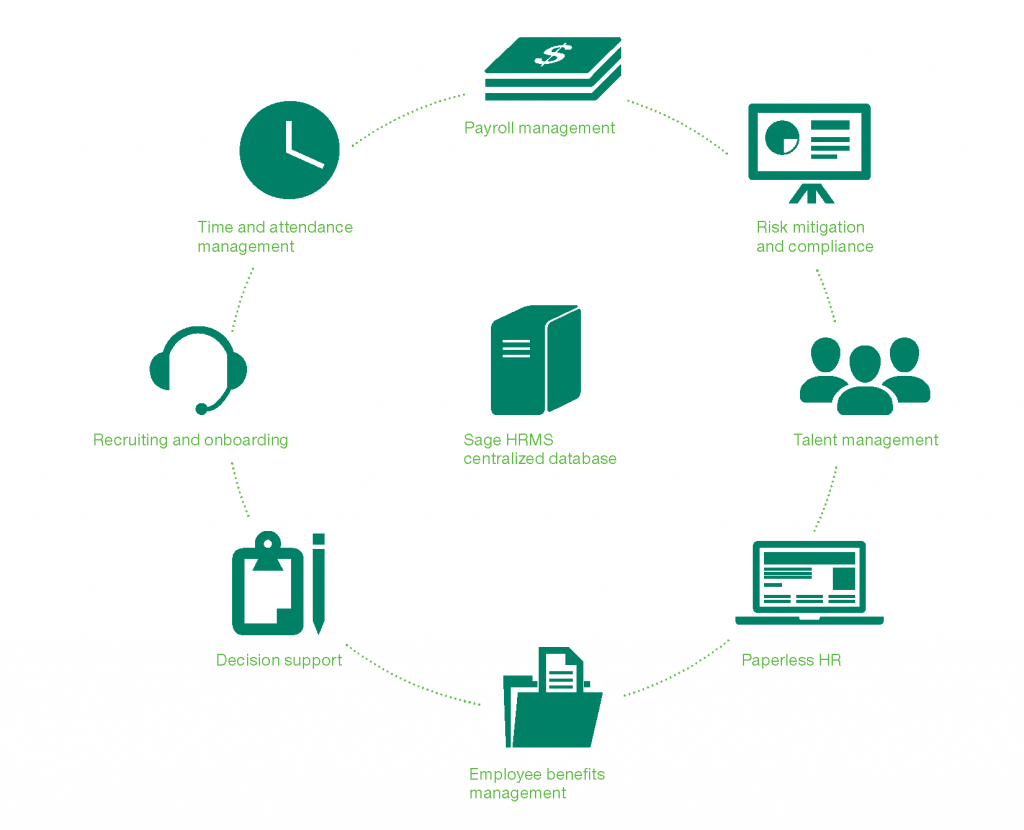 Manage employee information easier and quicker with one secure centralized database.
Integrated HR, Payroll, Benefits and Recruiting
Simplify employee benefits administration with the ability to set up benefit plans and calculate costs.
Paperless Benefits Administration.
Add a professional recruiting application.
Easily track and monitor employee personal time off (PTO).
Reporting is simple and easy with over 140 standard reports and query tools included.
Improve your internal processes to focus on strategic HR objectives
Special Offer: 3 Months free Employment Tax Credit (WOTC) processing with the purchase of any Sage module.
Free shipping with every sale & All Major Credit Cards Accepted.
Our services include:
Professional Installation on HRMS or HRIS.
HR integration with other business systems.
Continued support throughout the lifetime of your use.
Automatic updates.
Professional Training.
Please call us at 800-517-9099, email, or click here to find out about our HR solutions for small businesses, medium sized businesses or enterprise level HR management. We know more…. ask us!
Related Keywords:  sage employee,
payroll management, sage erp, payroll services, abra by sage, hr payroll,
payroll benefits, sage hr payroll, performance management, human resource
management systems hrms, personnel management system, payroll solutions, sage
abra training, outsourced payroll, sage time and attendance, employee management
system, sage hrms, sage abra suite